Tips On How To Take Care Of Natural Hair Like A Pro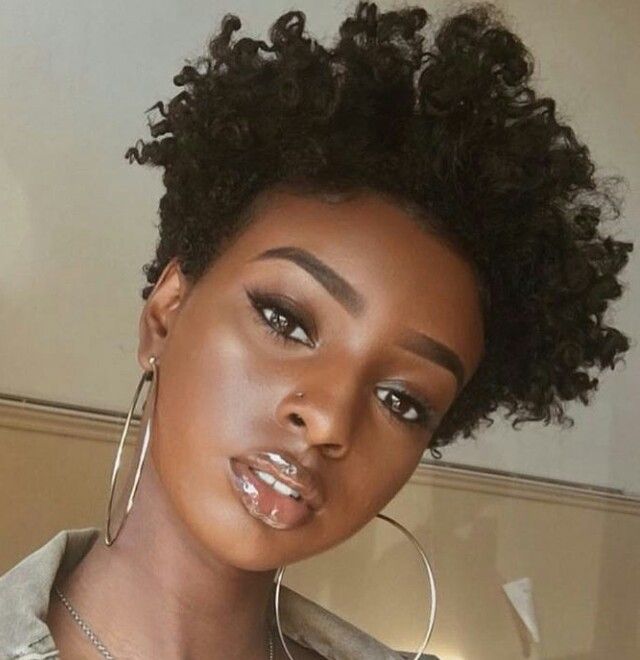 Natural hair is usually referred to as "Afro-textured" hair that has not been altered by any heat-styling tools or chemical processes like relaxing. In fact, natural hair also has unique characteristics that make it hard to style and maintain this type of hair.
However, taking care of your natural hair can be very easy in case you understand its characteristics and how to work with them instead of working against them. So, below are some of the basic steps on how to take care of your natural hair without getting any hardships:
How to clean your natural hair
Detangle your hair before washing it:
Natural hair is actually very prone to tangling and knotting and this implies that washing it while it's still tangled could cause severe damage to it. So, get a detangling comb and moisturizers and then use them to remove any tangles, knots, and shed hairs.
Create a moisturizer by mixing 1 part of coconut or olive oil with 3 parts of water and then spray this mixture over your natural hair until it gets moist or damp. Afterward, apply a moisturizing conditioner evenly throughout damp hair and then work your fingers through the hair in order to remove any knots and tangles.
Separate hair into manageable sections and then use a detangling comb to remove any remaining tangles in every section.
Avoid using harsh shampoos on your natural hair:
Many shampoos contain harsh-chemical like sulfate, sodium, ammonium, and a lot more but these can be dangerous for your natural hair. In fact, these chemicals create luxurious foam when used to wash hair but they will end up causing hair dryness and breakage.
So, consider getting and using a sulfate-free shampoo on your natural hair for the best hair-cleaning results. On the other hand, there are also several shampoo-free hair-cleansing products like cleansing conditioners that can be used to clean up your natural hair and these cleansers are gentler on your hair than regular shampoos.
Try not to over-wash your hair:
Natural hair is actually naturally-dry and it frequently can remove moisture from it. So, consider washing your natural-hair for at least once a week in order to keep it clean and healthy. On the other hand, you can also try using dry shampoo on your natural hair in case it gets oily than expected.
Dry shampoos are sprayable powder-based cleansers that help to absorb excess oils from hair without your hair follicles. Lastly, dry shampoos are normally removed by brushing through the hair but don't apply too much dry shampoo into your hair for best results.
Deep-condition natural-hair weekly:
You will also need to deep-condition your natural-hair for at least once every week in order to keep it looking moist and healthy.
So, you can use a deep-conditioning mask on your natural hair or even use natural ingredients like olive oil, avocado, honey, banana, and mayonnaise to deep-condition your hair. This will actually help to replenish and strengthen your natural hair without even spending a lot on buying chemical-based deep-conditioners.
Pat or squeeze hair dry:
Always use a microfiber towel or a soft old T-shirt to squeeze out any excess water and moisture from your natural hair. In fact, never rub your natural hair with a towel because rubbing will just roughen the hair cuticles causing hair frizz and breakages.
How to prepare your natural hair for styling
Apply a leave-in moisturizer to your hair:
Natural hair actually requires a lot of moisture than other types of hair in order to keep it looking healthy and strong. So, consider buying a good-quality leave-in moisturizer or use natural hair moisturizers like olive oil, coconut oil, Shea butter, and cocoa butter to keep your natural hair moist after washing and conditioning it.
Avoid using heat-styling tools on your hair if possible:
You should avoid using heat-styling tools on your natural hair if possible because these tools produce a lot of heat which can damage your hair easily. So, always let your natural-hair air-dry whenever possible in order to keep your hair strong and healthy.
All in all, avoid using heat styling tools like; hair-dryers, Curling-irons, hot rollers, and hair straighteners over your natural hair in order to prevent hair frizz and breakage.
Prevent hair frizz with moisture:
Hair frizz is actually caused by sucking moisture out of your natural hair but hair that is already moisturized and hydrated is less likely to become frizzy. So, consider using natural oils like olive oil and coconut oil on your natural hair in order to prevent hair frizz.
On the other hand, you can also buy hair products that contain silicone because they are very good at smoothing hair and fighting hair frizz.
Always sleep on satin to prevent tangles within hair:
sleeping on pillowcases with a satin material or wrapping your natural hair with a silk scarf before going to bed will help to prevent hair from getting tangled or knots while sleeping.
How to style your natural hair
Apply styling products to your hair in layers:
hair products like serums and gels can be very good to use when styling your natural hair but avoid using too many of these products because they can make your hair look greasy and even weigh it down if used a large-amounts. In fact, it's easier to add more hair products than take out excess hair products.
Try using rollers to straighten and set natural hair:
using rollers on your natural hair can actually help to straighten and smoothen it without applying any heat like with curling irons and hair straighteners.
However, try to use a heavy conditioner and also detangle hair completely before using rollers. Additionally, magnetic rollers and satin-covered foam rollers are gentler on your natural hair than Velcro or mesh rollers. In fact, Velcro or mesh rollers make your natural hair more prone to tangling and breakages during removal.
Consider going for protective hairstyles:
Protective hairstyles like braids, twists, and knots help to your natural hair secured, cut down the styling time, and even help to pressure-off off any fragile hair ends. However, some protective hairstyles like braids take several hours to accomplish and that's why it's best to get them done by a professional hairstylist.
Moisturize your hairstyle regularly:
You will need to moisturize any hairstyle you have acquired daily in order to keep it looking fresh and awesome. So, spray your hairstyle with a mixture of water, leave-in conditioner, and moisturizing oils on a daily basis for the best results.
Take out any hairstyle after 3 months:
You should take out any hairstyle after 3 months in order to keep your natural hair strong and healthy. In fact, even protective hairstyles like braids and twists should never be left in for longer than 12 weeks. After taking out any hairstyle, always deep-condition and seal your natural hair in order to keep it healthy.