Steps On How To Dye Hair – While At Home
Dyeing your hair while at home is not an easy task and may seem intimidating sometimes. However, dyeing hair can be very simple once you get know what to do and it can even save you a lot of time and money if done at home. So, I'm going to provide with detailed steps on how to dye your hair and I think they will be of great use to people who prefer dyeing their hair at home.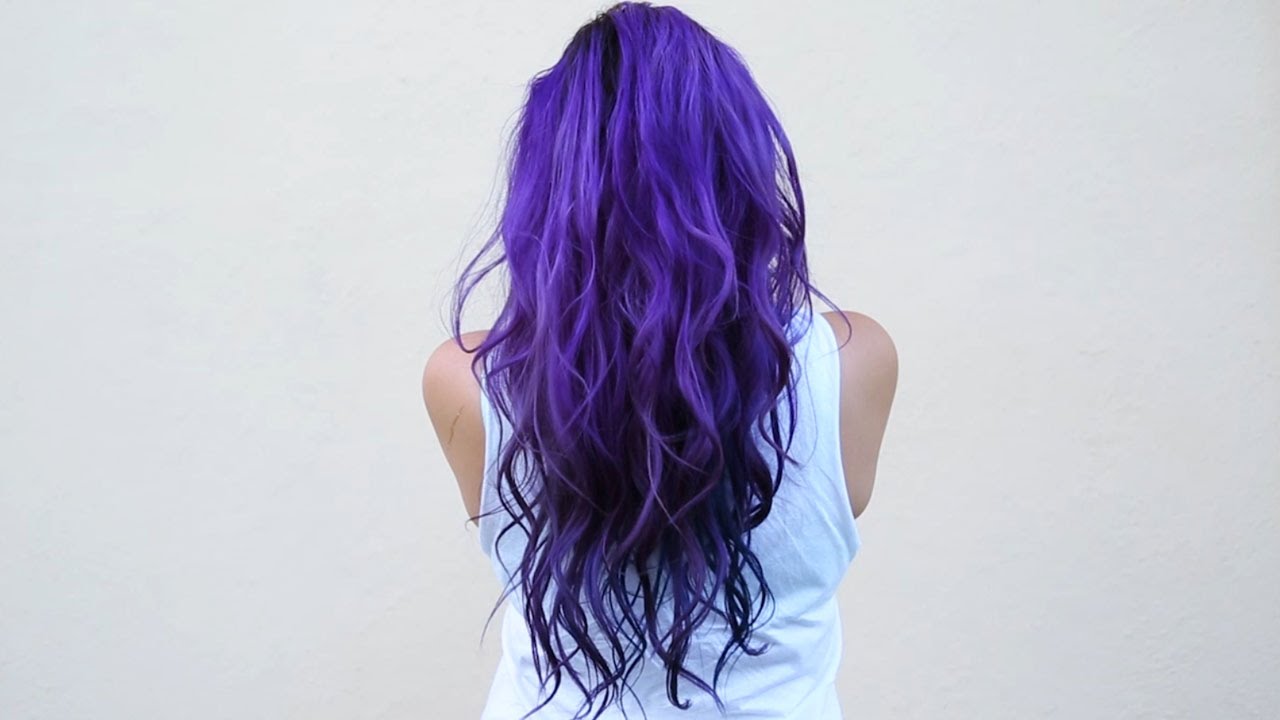 SECTION-1: How to prepare yourself and hair for dyeing:
Wash hair 24-to-48 hours before dyeing it: washing hair a day or 2-days before actually allows natural-oils within hair to develop thus allowing the dye to bind into your hair easily. In fact, if the dye blends more naturally with your hair then it will tend to last for longer within your hair. On the other hand, avoid conditioning your hair a day before dyeing it because conditioners tend to eliminate natural hair-oils which are required for the dye to set-in more easily.
Pick a dye-color that you prefer: there are actually several shades of color to choose from when buying a dye and it's actually upon you to select a dye-color that you like. However, if it's your first time to dye hair then it's recommended to stick to a hair-dye that is not more than 2-shades darker or lighter than your natural hair-color for best results. Additionally, you may also consider first dyeing your hair with a temporary or semi-permanent dye inorder to reverse any mistakes in case you mess-up during the dyeing process especially if you're new to dyeing. In fact, temporary-dyes wash-out after 6-to-12 shampoos, semi-permanent dyes wash-out after 20-to-26 shampoos while permanent-dyes last wash-out after 6-to-8 weeks or even longer.
Protect yourself and home from dye-stains: you should actually protect yourself and home from any dye-stains that may drop on your clothing, carpet or anything else during the dyeing-process. So, cover where you're going to sit with newspapers and also have a paper-towel nearby inorder to deal with any spills. On top of that, consider wearing an old-shirt that you don't like because it's very easy to get dye-drops on whatever you're wearing during the dyeing-process. On the other hand, you can even use a towel or color-cape around your shoulders inorder to catch any dye that may drip-off from during the dyeing-process.
Brush your hair before dyeing it: you need to brush your hair well with a wide-toothed comb or brush inorder remove any tangles/knots within your hair. In fact, smooth and tangle-free hair makes applying the dye easier and will also help to ensure that all the hair is evenly dyed.
Coat the hairline, ears and neck with a Vaseline or product provided before applying the dye: you will need to coat the hairline, ears and neck with Vaseline, lip-balm or any conditioner included in the dye-kit just before applying the dye into your hair. However, this step is optional but applying the coating makes it easier to rinse-off any dye that may get onto your skin and other head-parts.
Put on gloves: almost every dye-kit includes gloves but if you get a dye-kit without gloves then consider using normal rubber, latex or vinyl gloves. In fact, it's compulsory to wear gloves when dyeing your and if you don't then you will end-up dyeing your hands too.
Mix-up the dye: you will need to use the supplied bottle or bowl to mix-up the dye but remember to follow the directions provided on the dye-box or paper-guide for best mixing results. After mixing your dye, shake the solution inorder to combine all the dye-ingredients well. However, if the dye-kit doesn't include a bowl/bottle then consider purchasing a bowl inorder to mix-up the dye. on top of that, if your hair-dye kit doesn't have a paint-brush then consider buying one at any local or online store but you may also consider using gloved-fingers to apply the dye. Lastly, you may also mix your dye with a developer but this only applies to certain types of dyes.
SECTION-2: How to dye your hair:
Separate your hair into 4 different sections: you will need to first separate your hair into 4 different-sections while using a comb and then use salon-clips to hold the sections apart. In fact, separating hair into 4-sections will ensure that you don't miss any patch of hair during the dyeing-process.
Apply the dye to hair in sections: you will need to break each section of hair into smaller 1/4"-1/2" sub-sections as apply the dye. Additionally, you will have to use the applicator-bottle or brush to dispense the dye onto the hair and then use gloved-fingers to work the dye into your hair. On the other hand, for virgin-hair (first-time dyeing) begin applying the dye at about 1-inch from the hair-roots while for touch-ups start applying the dye at ½ inch from the hair-roots.
Leave the dye dry-up within your hair: you will now have to set a timer for how long you need to leave the dye within your hair before washing your hair. In fact, you should follow the instructions provided in the dye-kit on how long to let the dye set within hair and never rinse the dye out before the minimum time or leave the dye within hair past the maximum-time. Additionally, if you want your hair to absorb the dye well then leave the dye in for the maximum-time.
SECTION-3: How to rinse your hair after dyeing it:
Wipe any excess dye of the neck and forehead: you will need to first wipe-off any excess dye from your neck and forehead using a paper-towel or wet-cloth. On the other hand, put on a shower-cap over your head so that the dye within hair isn't affected by the wiping-process and wrapping you head will also help to retain heat within hair thus speeding-up the dyeing process.
Rinse your hair when the dye-process time is up: when the dye-process time is up, get into the shower or go over the sink and rinse your hair thoroughly. In fact, you should use warm-water to rinse the dye out of hair and continue rinsing until the water runs clear or free of dye-color.
Shampoo, condition and dry-up your hair: after rinsing your hair with plain-water, wait for at least an hour before shampooing it and then apply the conditioner that was supplied with the dye-kit. Afterwards, air-dry or blow-dry your hair and then style it as needed inorder to show-off your new hair-color.