How To Blow Hair – Step By Step Guide
Blow-drying
is the use of drying-machines to dry or remove excess moisture form your hair after washing it or when styling it. in fact, blow-drying has the ability to keep your hair-lock dry and even improves on the structure and style of hair without causing damage if done carefully and with the right techniques. So, if you're tired of old hair-drying methods like air-drying then consider improving on your blow-drying techniques by simply acquiring and using a blow-dryer. So, below are the detailed steps on how to blow-dry your hair after washing it and when styling your hair.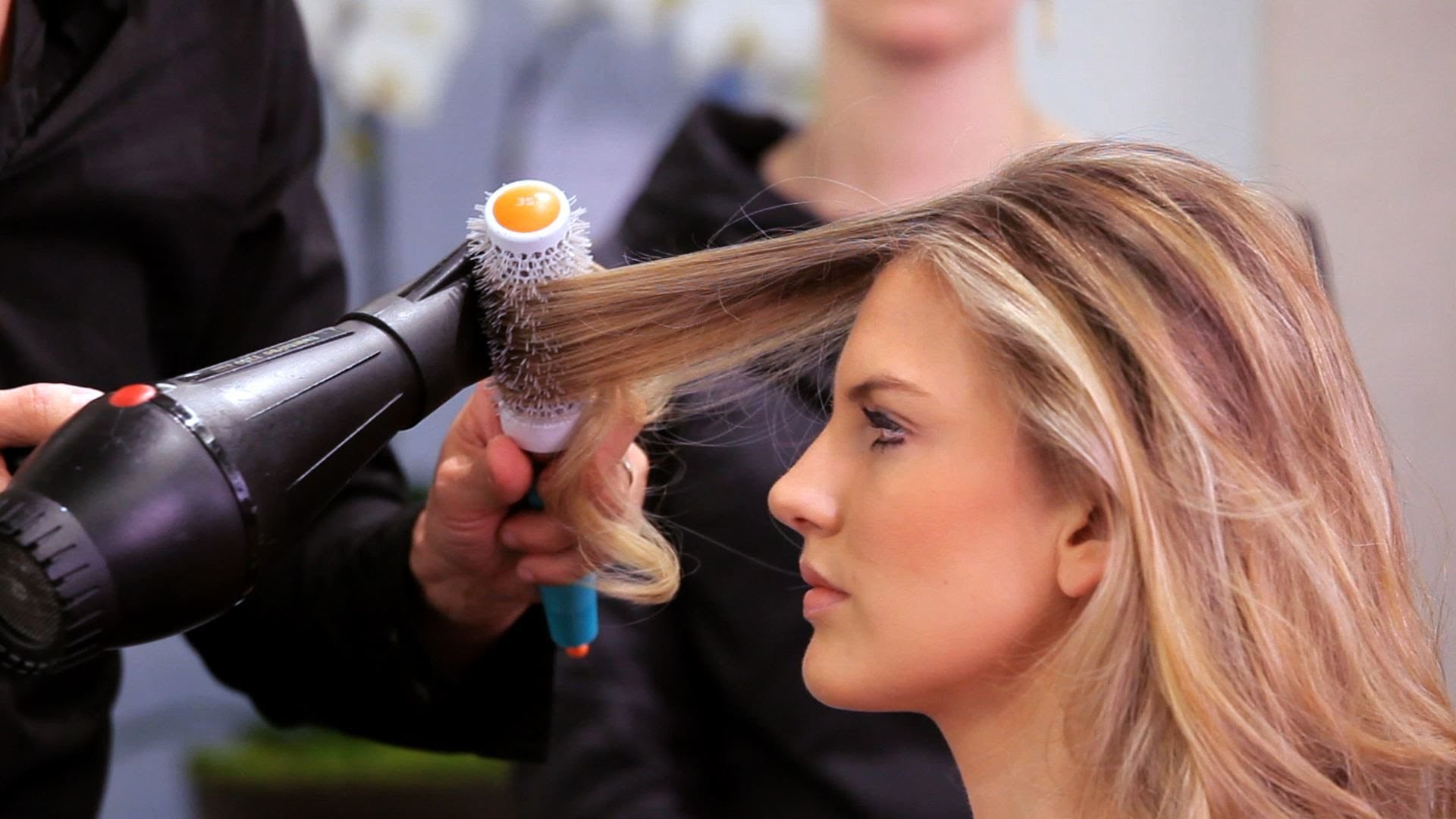 Steps on how to blow-dry hair:
Wash or clean-up your hair with water and a good-quality shampoo: before you begin blow-drying your hair, you will need to first wash it up using a good hair-shampoo for better blow-drying effects. Additionally, for extra-protection from heat while blow-drying, consider washing your hair with a moisturizing-shampoo because it will help to provide your hair-locks with extra-moisture thus reducing on the effects of a blow-dryer. In fact, moisturizing-shampoos are readily available in different online-stores and local stores and you just have to pick shampoo that works best for you.
Use a towel to dry-up your hair: use a clean-towel to remove excessive or dripping water from your hair. However, don't rub your hair with a towel because this can cause friction which leads split-ends and frizzy-dryness within hair. So, just gently wrap your towel around the hair and squeeze any water out of your hair. on the other hand, if you have too short hair then wrap a towel around your head and rub very gently using strong but circular motions for best results. All in all, your hair shouldn't be very dry after toweling it but it should just feel moist and free from any soaking and dripping water.
Part your hair into sections: try to separate your hair into 4-to-6 sections inorder to achieve faster blow-drying results but make sure that nothing is tangled in all sections. On the other hand, if you have thick-hair or long-hair then try using hair-clips to secure each section of hair but if your hair is too-short then just part it into 2-sections and then blow-dry it. However, creating bigger sections within long and thick hair will lead to longer periods of drying while blow-drying. So, try to create multiple, smaller sections if you have thick and long hair inorder to achieve fast drying results when blow-drying.
Begin blow-drying at the top/roots of hair: you will actually need to start blow-drying at the top/roots about 6-inches (15cm) away from the scalp. Try to maintain that distance throughout your head so that nothing gets burnt during the blow-drying process. on the other hand, never blow-dry in an upwards motion because this just causes more damage to your hair and also avoid drying hair on your scalp because this prevents moisture from soaking into the remaining sections of your hair. All in all, blow-dry your hair in an upwards-motion and avoid blow-drying the hair at the scalp inorder to retain some moisture within your hair.
Work on every hair-section: blow-dry every hair-section and remember to move the blow-dryer around and again inorder to avoid focusing too-much heat in just one section/area. In fact, if you focus the blow-dryer on just one-spot for a long-period then the hair in the section will dry-out or even get burnt. All in all, it's recommended to apply a heat-protection spray so that hair you're blow-drying doesn't get damaged by the heat from the blow-dryer.
Remove any tangles from hair as you blow-dry it: you will have to use fingers or a hair-comb through your hair inorder to remove any tangles as you blow-dry it. In fact, neat and tangle-free hair can dry easily and faster than tangled or messy hair. However, be very careful when running your fingers through hair as you blow-dry inorder to avoid getting burnt by the excessive heat from the blow-dryer.
Do some finishing touches on your hair: finish by simply brushing through your hair gently to remove any remaining tangles and then apply a moisturizing or ant-frizz serum and brush it through hair evenly. On the other hand, you may even decide to apply some little olive-oil into hair inorder to achieve a more natural-look and to keep your hair-locks shiny and smooth all day long.
Tips to consider when blow-drying hair:
Use a round-brush with a metal-center as you blow-dry because the metal-center heat-up easily while drying your hair thus helping to shape your hair better. On top of that, the round-brush makes it much easier to hold the hair being dried-up compared to regular brush/comb.
Leave your hair for about 5-minutes after blow-drying it and then use a towel to pat it dry. In fact, don't rub your hair with the towel but instead squeeze it gently to remove any excess water from it.
Always apply a heat-protection spray or gel to your hair before you start blow-drying it. This spray or gel will help to protect your hair from the excessive head that comes from the blow-dryer thus preventing any serious damages to your hair.
You might just use a towel to dry your short-hair or go for a 2-minute blow-dry incase you're having very short hair. This is mainly because short-hair dry quickly and easily than long and thick hair.
Never brush through dripping wet hair but instead use your fingers to remove any tangles from your wet-hair. This because using a comb on wet-hair can be painful and can even lead to loss of some hair-strands.
Always set your blow-dryer to medium or lower heat-setting inorder to achieve great blow-drying results. In fact, setting your blow-dryer to higher-setting will lead to a production of high-levels of heat thus damaging your hair-strands.
Avoid putting the hair-dryer too-close to your scalp because the heat from this hair-styling-machine can easily damage your scalp-skin and even your brain.
Blow-dry your hair upside-down inorder to get more volume especially if you're having fine hair. However, avoid blow-drying hair in an upward-motion because this can lead to hair-frizz and other dangerous hair-conditions.
Never use a blow-dryer for more than an hour-and-a half at once because this can lead to serious headaches and other serious health-conditions.