African American Lace Front Wigs
If you are looking for that wig that will leave everyone admiring you because they think it is your real hair then go in for a lace front wig. These types of wigs are designed in such a way that they create the most natural appearance of hair growth around the hair so no one notices that you are actually wearing a wig. With lace front wigs, hair is hand-tied to a very smooth sheer material and you can as well style the wig away from your face.
Now, this post will only focus on my gorgeous African American women that are ready to rock that natural appearance with a lace front wig, I hope there is at least one among these that you will fall in love with.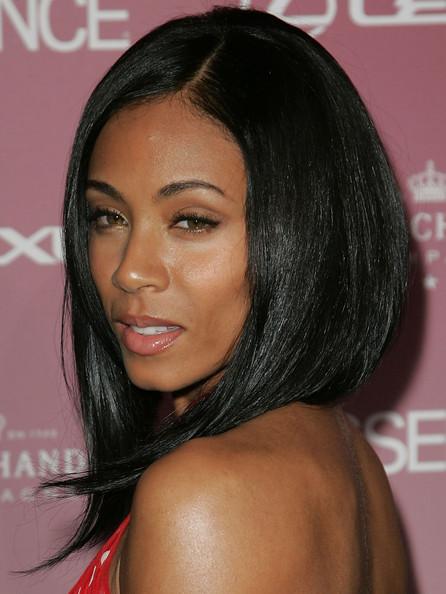 Source:-
Synthetic African American lace front wig Lace front wigs come in many different types and one of those types is the synthetic lace front wig, on one of those days when you do not have that big of a budget or you are simply not ready to spend a fortune on a human hair wig then you choose to rock this synthetic wig to still meet that exceptional appearance.
This wig is styled with a very sighted side part that almost looks like a center part that leaves bangs falling down below her chin to the shoulders. On the front, the wig has longer hair with pointy ends yet it has shorter hair in the back which not only frames her oval face to perfection but also creates an overly stylish appearance.
I cannot leave without talking about how shiny and good-looking the wig is, just so you know, you can wear this both to work or any other formal event and at the same time take it to that special dinner in the evening.
Tip: much as some people say that they can heat-style their synthetic wigs, I personally think the best way to care for and maintain your synthetic wig is by keeping it away from heat tools. This will make it last much longer if you cannot do without styling your wig then I recommend that you do it only once in a blue moon.
Human hair African American lace front wigs

The other type of lace front wig is a human hair wig and here is a picture of Rihanna rocking her super cool side-swept human hair lace front wig. To me, it is no surprise to see Rihanna on almost every trendy wig because I mean that girl has got her hair game on point.
With all her self-esteem, this beauty decided to rock her wig styles in form of a side sweep with very shiny strands that are smooth from the top but later become curly on the ends. Its color is brunette and anyone can clearly spot how great it blends with her skin tone as the style also does justice to her oval face shape.
The side swept style is very romantic, and daring and so are the curls so for anyone that has a romantic event with their partners, trust me this wig will blow him away.
Tip: when you wearing a lace front wig there is definitely no reason for you to go in for hairstyles with bangs just to hide your hairline. It is very okay to style the wig away from the face so that people do not only notice your cool hairstyle but also notice all other facial features.
Bob African American lace front wigs

Source:-
One hair that we are more than sure will never run out of style and the trend is the bob hairstyle, no matter how your choose to style yours, it will give you that head-turning that every woman wants to have. There are people who think that round faces cannot pull off the bob style but after looking at the image above I bet you that you will be dying to try the style out.
The wig featured is pure shiny black in color and is very smooth all throughout. Volume in this wig keeps increasing from the top as you go down to the ends which are deeply bumped under to give her face the perfect face frame. I just fall in love with the cooperative look that the bob style brings out.
Tips: it is best to protect your natural hair under a wig cap if you are planning on wearing a lace front wig. it is much advisable that you hold your are up and secure it in a wig cap so that as you enjoy the good looks you rest assured that no damage will be done to your real hair. Ombre
African American lace front wigs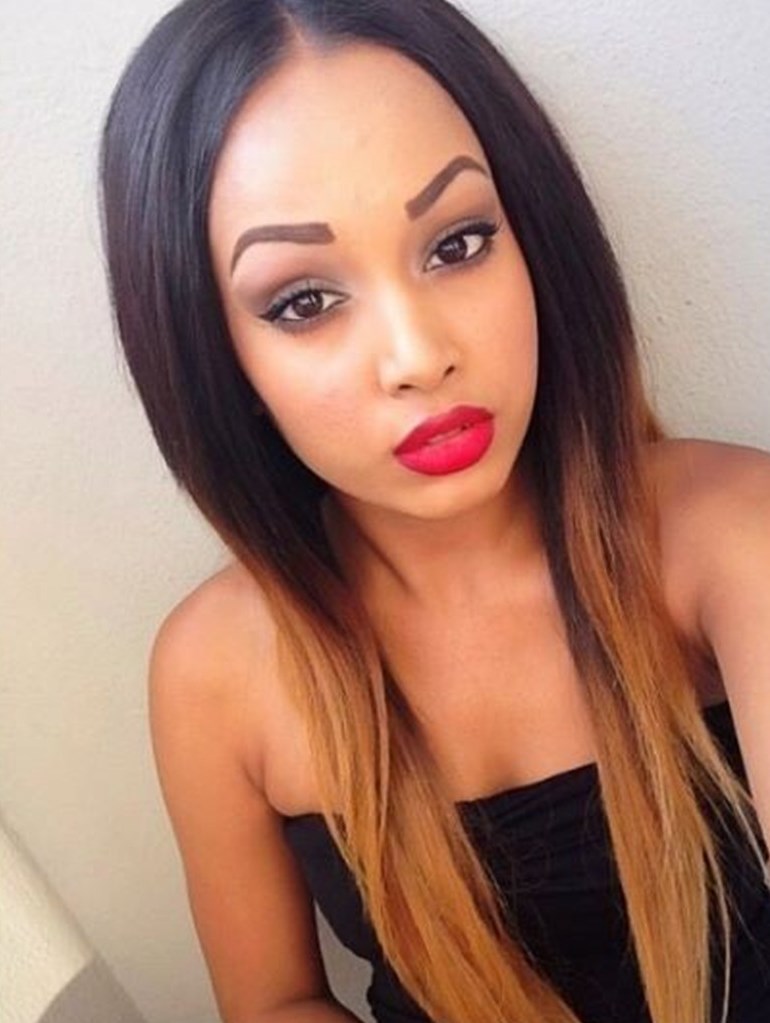 Source:-
There is definitely no way you are going to stand out if you are not rocking what is trendy, I mean the most outstanding must be the trendiest, and what better way to achieve that than with the new ombre style. There is a great match of colors of any African American just like the one feature in the above image.
With a center part of her hair, thin hair is accurately divided to both sides of her long face shape, doing nothing but justice to her appearance. The upper part of her wig is black while the ends have a dull brown shade that does not in any way clash with her skin tone. Generally, her whole look is on point.
Curly African American lace front wigs

Source:-
The curls of the lace front wig she is wearing in this image are just too adorable that she has the look of a diva. The hair is not too thick yet those curls are all she needed to have the right volume amount for that extremely one-of-a-kind look. If you are African American and are in search of that curly lace front wig that will excellently work for your round face shape then there you have it.
Tip: if you are planning to put the wig on and off remember to handle it with maximum care because lace is extremely delicate you could end up damaging it if you hold the wig anyhow.