Short Bob Wigs For Black Women
For all you black women that love to have every fashion in its detail then you know that the short bob is one of those hairstyles that will give exactly what you want to have.
Short bob styles are usually not easy to pull off if your hair is not that thick but that should be a hindrance for you to try out the style because the short bob wigs that I have featured in this post will allow you to rock the short bob in the most natural way.
Also Read : 40 Best African American Wigs
All you have to do is look out for the right length for your face shape and give your wig the finish it needs to look unique.
Short bob wigs can be sleek and straight, curly, colored, with bangs so it all depends on what you are actually looking out for however here I have put some of the different styles of short bob wigs that you can take from.
Straight Short Bob Wigs for Black Women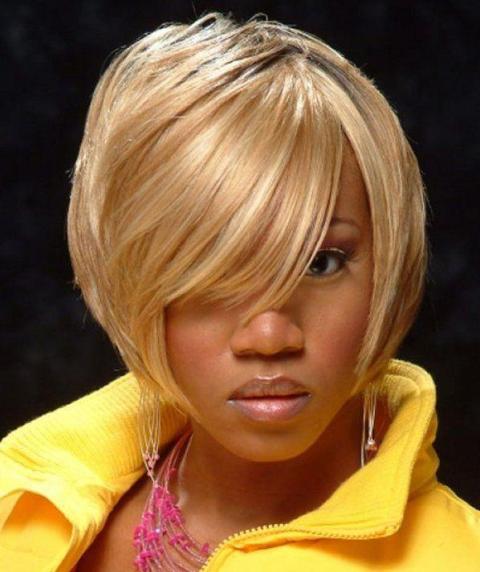 Because black women have the most beautiful skin color compared to all other women it is overly easy for them to keep changing from one wig color to the other.
And since blonde is one of those really classy and outstanding colors, I completely love the fact that she chose to wear that sleek and straight blonde short bob wig.
The wig features bang tightly holding onto her face and stopping exactly at the jawline together with a super stylish side sweeping fringe that covers one of the eyes.
It blends at the crown and later spreads out all to the different parts as you spot in the image but what makes it stand out, even more, is the gorgeous contrast of blonde shades that perfectly blends with her skin tone.
The types of bangs that this short bob has plus its length make it the perfect wig for very many face shapes like long, oval, and heart-shaped faces.
Tip: one excellent trick for making blonde match your skin tone is by looking out for a wig that has different blonde shades put together. That way it will be very difficult for the blonde color not to look funny with your skin but rather compliment it.
Black Short Bob Wigs for Black Women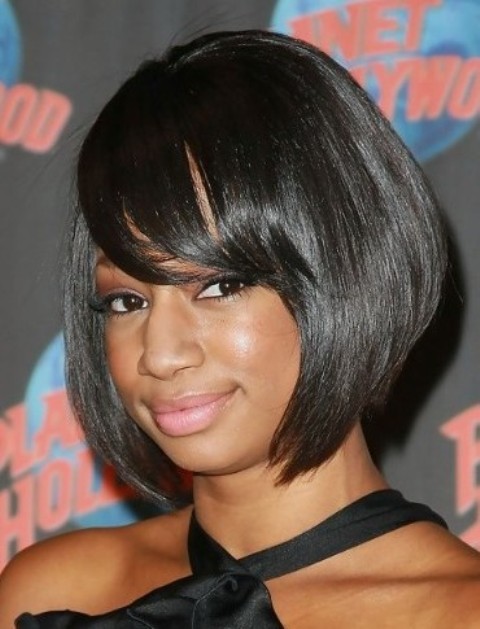 I do not think you have seen anyone with black skin not looking exceptional with a black wig, well that is because black is one all-season color that will never allow you to go wrong.
The wig is sleek and straight with a lot of shine with less volume at the top but widens out on the sides and curves in on the ends. With such a style the bob perfectly matches her face shape.
We also adore the side-swept fringe that allows us to draw some attention to those beautiful eyes of hers too. Now with such a wig you do not have to worry about things like which outfit will greatly match it or makeup because everything you feel like wearing will perfectly go along with it.
If you are not the type that gets taken up by those very colored hairstyles, the black short bob wig is definitely the way to go.
Tip: if you have a square face shape this is not the bob wig for you to choose reason being it has most of its volume around the jawline which will make your jaws appear even much wider than they already are however those with heart shapes, oval and long faces will love their appearance with this particular wig.
Curly Short Bob Wigs for Black Women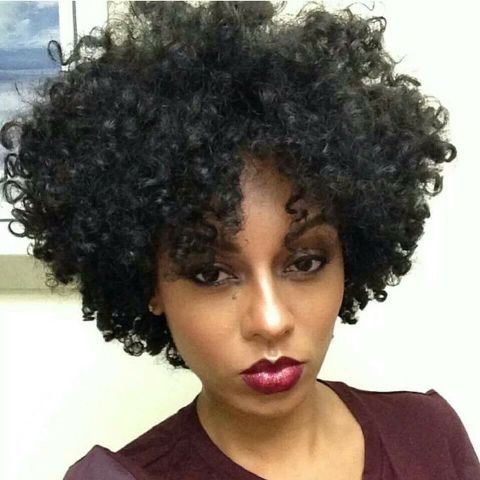 I just love the texture and fun that these medium-sized curls have, they are very flirty but above all can be pulled off by absolutely any face shape.
For my black women that have always treasured the look of naturally curly hair well this wig will make you try out what you have always wanted to have.
From the crown is where curls spread out towards the forwards, the sides, and back, the length of this wig gives chance for all other features to stand out.
With the right curl-defining wig spray you will definitely be able to keep your wig looking new all the time.
Tip: the more you keep your hands on a curly wig, the more frizz you add to it, so when you are styling it in the morning, there is no reason to keep touching the hair. Save yourself the burden and simply enjoy the gorgeous looks that this curly bob short wig will give you by keeping your hands off.
Short Bob Wigs with bangs for Black Women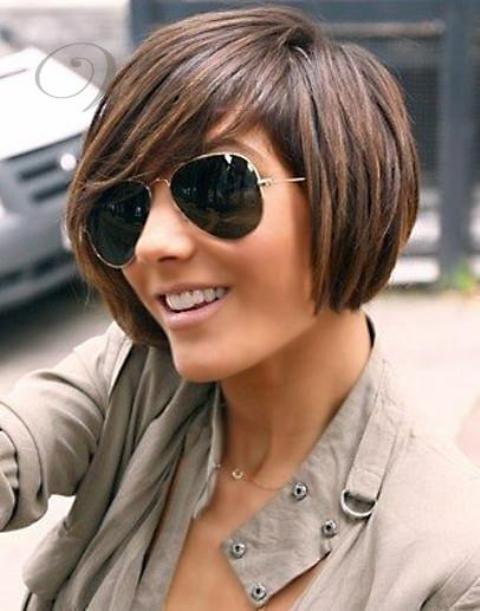 Bangs are not just getting more and more trendy with the bob style but they are very statement-making depending on how you have styled them.
Above, we spot a very beautiful black woman rocking a short bob with a side-swept bang and a very amazing contrast of brown shades.
Her wig is styled with blunt ends and as it stops just at the level of her jaws, we witness a really flattered appearance of her face shape.
The bang covers her entire forehead, it later flows nicely away creating the most stylish look every woman would die to have.
Tip: before choosing which type of bang to go in for endeavor consult with your stylist first because you could end up making a really big irreversible mistake with your wig.
Short Bob Wigs for Black Women with long faces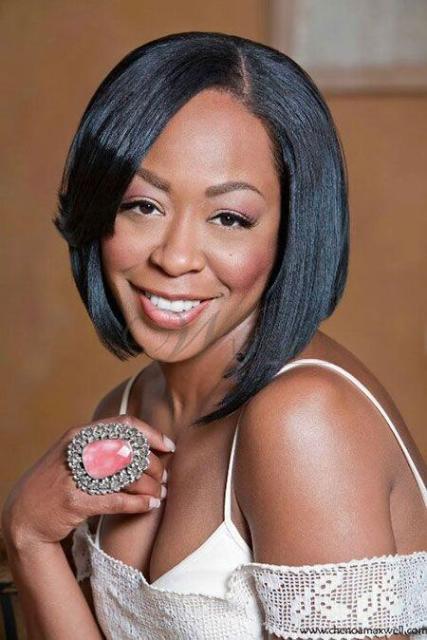 I guess from how exceptional she appears it is very okay for me to say that whoever thought long face shapes cannot pull off a short bob wig really had a problem.
I admire how neatly her wig is styled, the strategically placed sideline, and how sleek the entire style is. Blunt ends that are bumped under give her the rightest appearance as it cuts down on the length of her long face shape.
A few front hair strands are flipped away to the side to add some bit of interest to the style and I really think it worked because the lady looks super elegant and classy at the same time.