Short Blowout Hairstyle For Black Women
Short hairstyles are very common amongst black ladies today and this is mainly because these haircuts are easy to style and manage than long or medium-length hairstyles yet they also bring out that feminine and beautiful look in any lady.
Additionally, short hairstyles can even be styled in different ways in order to achieve the desired effect but in this article, I have listed some short blowout hairstyles that will make any black-lady look natural, cute, and stunning.
Also Read : 40 Best African American Wigs
In fact, all the short hairstyles I have featured are very easy to style and this means that you won't spend a lot of time styling them like with longer hairstyles.
All in all, if you are truly searching for a simple and easy-to-manage haircut that still makes you look beautiful, then take a quick look through this article and you will actually get a short hairstyle to satisfy your needs.
Short Blowout Hairstyle For Black Women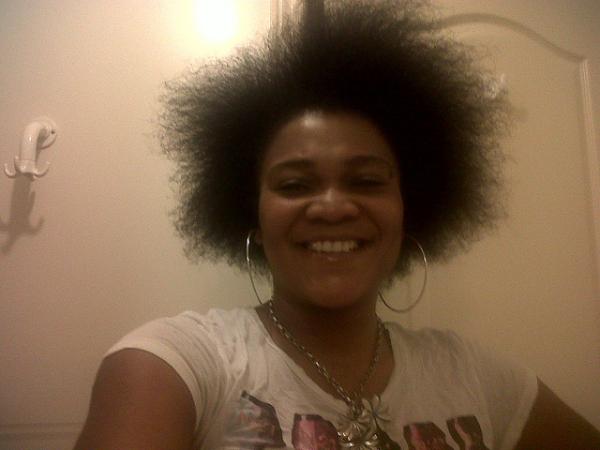 This happy and beautiful black lady features a very natural short hairstyle which is blown out carefully over her head hence creating a lot of volume with feathery hair tips.
On top of that, her hair has a fine hair texture but it was blown out to the illusion of thick hair the most amazing thing about this haircut is that all the hair is styled just over the head and there are actually no hair strands dropping below hence leaving all facial-features within sight.
Likewise, the dark hair color contrasts well with the lighter skin tone making this lady look very pretty and amazing. However, this short hairstyle seems too casual and in case you are looking for a hairstyle that is elegant and presentable, then don't go in for this haircut.
In fact, this haircut will work for you when at home or when going to a simple party in case you don't care about looking elegant.
How to style:
Cut all your hair to a desired short length and then use water and a conditioning shampoo to clean all hair.
Use a dry synthetic fiber towel to get rid of any excess water from your hair and then apply a styling mouse over the entire head of hair.
Get a blow-dryer and a nice round brush then start combing all your hair upwards as you blow-dry it. This will help to straighten it upwards and to generate extra volume throughout. But make sure that you set your blow-dryer to a low heat setting so that your hair does not get damaged by heat during the styling process.
Apply a shine-enhancing and medium-hold hairspray over your style in order to give hair an amazing shine and hold throughout.
Short Blowout Curly Hairstyle For Black Women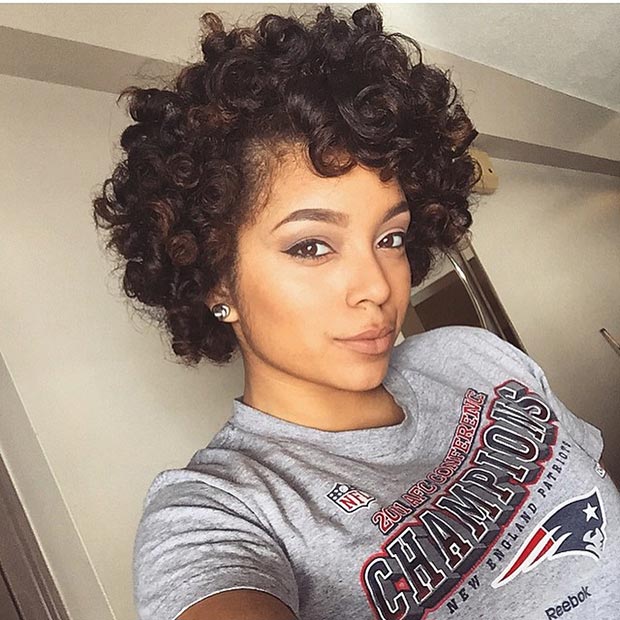 This is a short and curled hairstyle that was blown out to generate optimum volume over this black lady's head.
In fact, all the hair was turned into bouncy and spiral curls which fall gently over her head coupled with a simple curly fringe that slightly touched her forehead drawing extra attention to her sexy eyes.
However, the curled hair at the sides slightly drops over the ears and the hair at the back also stops just around the nape.
Likewise, the black hair color matches well with her light skin tone while the voluminous, bouncy curls within this haircut add movement and even create a sexy, elegant, and playful look that is needed by almost every lady out there.
All in all, black ladies who love curled hair should try out this hairstyle because it defines the true beauty of curls.
Natural Short Blowout Hairstyle For Black Women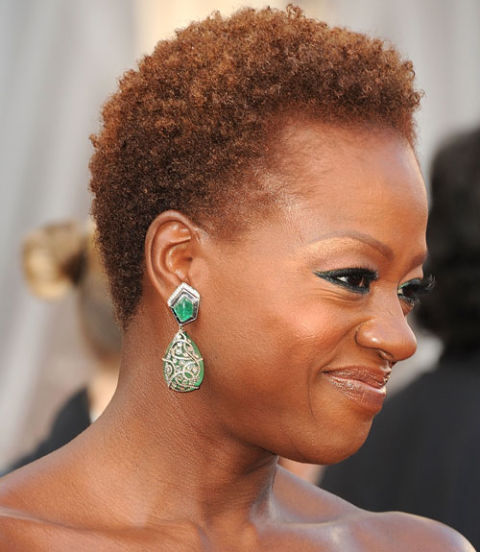 This black lady features an amazing natural short haircut that was gently blown out to generate extra volume.
In fact, this haircut rises just a few inches over her head with sleek sides and back while the hair at the crown has some amazing volume.
On top of that, this haircut features different tones of color whereby the base contains a black tone which diffuses into a brown color tone as the hair approaches the upper sections.
Creating this haircut is very simple whereby you just need to trim your at a desired short length, blow-dry, and brush your hair using a round brush and finish by simply misting over your style with a hold and shine-enhancing spray.
This haircut is very simple to style and manage yet it looks classic and elegant enough to be worn on any occasion.
Short Blowout Hairstyle With Color For Black Women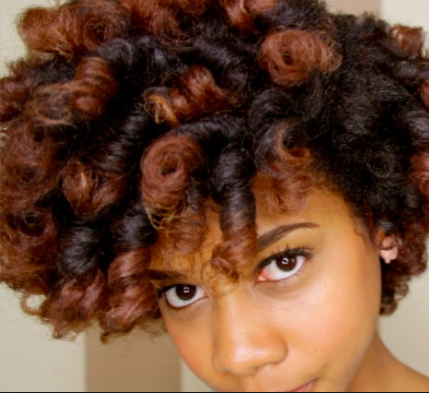 This is a very hot and colorful short hairstyle with a lot of voluminous, soft curls that hang gently over this pretty lady's head.
This curly hairstyle was actually blown-out to enhance its volume while the brown and black color shades within this haircut create great contrast which is required to add extra dimension and attraction within the entire hairstyle.
Additionally, this haircut even features a spiral fringe that falls gently over the forehead for extra eye attraction while framing out that oval face-shape.
All in all, this hairstyle looks playful and attractive with a lot of hair volume and it is actually considered to be short because it stops just around the cheekbone and the rest of the hair lies over the head.
Short Blown-out Mowhawk Hairstyle For Black Women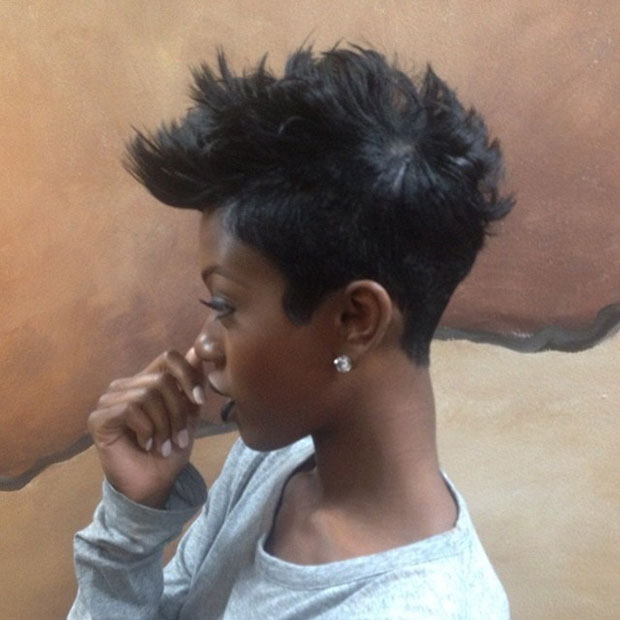 This is a blown-out Mohawk hairstyle that will make any lady look trendy, wild, and beautiful.
This haircut actually features a longer crown that has been blown out to create those amazing spikes while the sides are styled smooth and very close to the head creating a high-contrast with the voluminous top.
On the other hand, this Mohawk haircut has a dark-black color throughout which matches well with the light skin tone making this black-lady very cute and elegant for any function.
In conclusion, this short hairstyle is very easy to create and maintain yet it looks great on almost every face shape. If you want to get a sexy, wild, and elegant appeal, then just style your hair like this black-lady and you won't actually regret making such a choice.